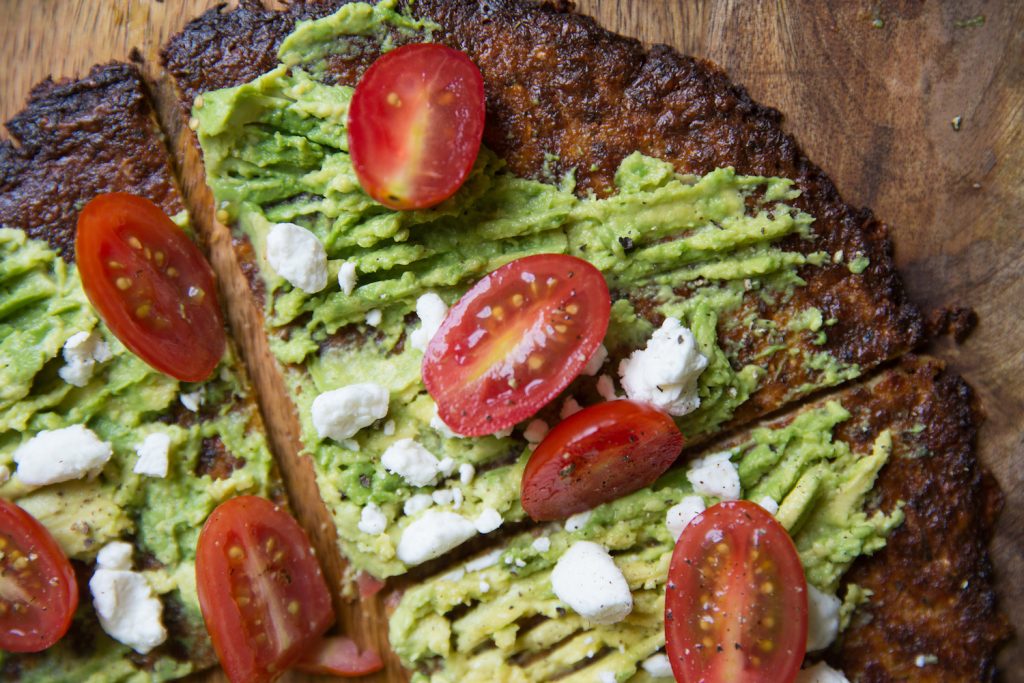 After being diagnosed with an autoimmune disease, the founder of Califlour Foods decided it was time to change her eating habits…a feat easier said than done as "healthy" isn't always associated with the word "tasty." But alas, there has been success with the incredibly healthy and equally delicious Cauliflower Pizza Crust!
With school back in session and people  always on-the-go, time is of the essence. If we could all have an extra hour in our day, I'm sure a lot of us would spend it making yummy breakfasts or lunches for ourselves. That options sounds better than spending a pretty penny buying out lunch or eating a cold sandwich that we quickly threw together in the 5 minutes before stepping out of the house.
So whether you're a student, professional, or someone who just wants to eat good food, here is an easy and quick recipe you can make for Avocado "Toast" Pizza.