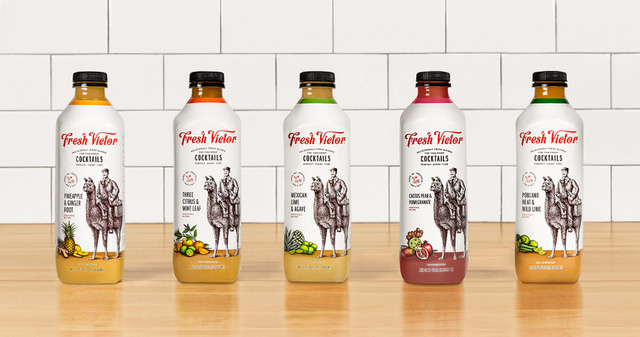 Fresh Victor is small batched in the Sierra Foothills on Apple Hill, 5 miles north of Placerville off of Highway 50 on the way to Lake Tahoe. Locally produced in a preservative free facility, Fresh Victor does not add anything aside from the fresh ingredients that people appreciate when it comes to healthy epicurean living. Their all-natural elixirs are designed to be mixed with anything, your favorite spirits, wine, Champagne/sparkling wine or sparkling/still water for a low calorie mocktail.
Fresh Victor currently offers five first to category flavors: Mexican Lime & Agave, Three Citrus & Mint Leaf, Poblano Heat & Wild Lime, Cactus Pear & Pomegranate and Pineapple & Ginger Root. Their mixers are also perfect for marinades/ceviche or to pour over freshly cut fruit for a fruit salad. Thinking about creating a salad dressing or vinaigrette for your salad greens? You will find that all five Fresh Victor flavors are ideal for this as well.
This recipe is both extremely easy as well as delicious and created byFresh Victor co-founder, Tim Brown!